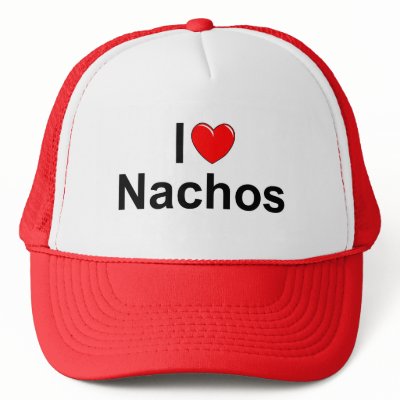 At Shmupplebees our menu changes roughly every three months or so. We have to go to an early meeting to 'learn about the food,' but really we just watch the same videos as every other meeting we've had.
To help us sell the over-priced/under-tasting items to our tables, we are taught about 'sizzle words.' These are words that can be used to make the food sound better than it actually is.
Would you like to try our creamy spinach dip today?
(Would you like to try our dip which I really don't like because it may as well be a thick spinach soup?)
One time (and I really wish I had stolen one of these menus so I could show it to people) we were sitting at one of these meetings going over the 'sizzle words' in the descriptions on the newest menu. The description of the Nachos was pretty much the same as always, with one exception. After the reader bypasses the usual chips/cheese/jalapenos/pico/etc. he encounters an add-on.
...with a side of love.
With a side of what?
I don't know about you, but that does not sound appetizing to me. I've heard of cooks putting a 'side of love' on things*, but I don't think it should be advertised in the menu. That's just unsanitary.
*I have never seen a cook do this at my restaurant if that makes you feel better. It probably does happen at other places, though. Be nice to your server.